Hi!
Welcome to
Toy Trains for the Rest of Us
My name is Steve Gross and I'm a big fan of toy trains.
You may be wondering why I named this site "Toy Trains for the Rest of Us". It seems that whenever I read a toy train magazine, or visit an online forum about toy trains, that they are geared for people who want to build a big collection of the finest examples of toy trains and/or who want to create ultra-realistic high rail layouts. I have a modest collection of trains and really enjoy running them around my simple layout. I thought it might be nice to have a place for myself and others who might not have those aims, hence, a place about toy trains for the rest of us who are not super collectors or detail oriented model railroaders.
Since it's my website, I figured I'll write about what I like about toy trains. For instance, the train above is the first train I got when I was 3 years old (that was almost 65 years ago). It's a simple Marx 4040 set that I still have. I plan to write more about that set in the future as I plan to add to this site as ideas strike me and I have time to write about them.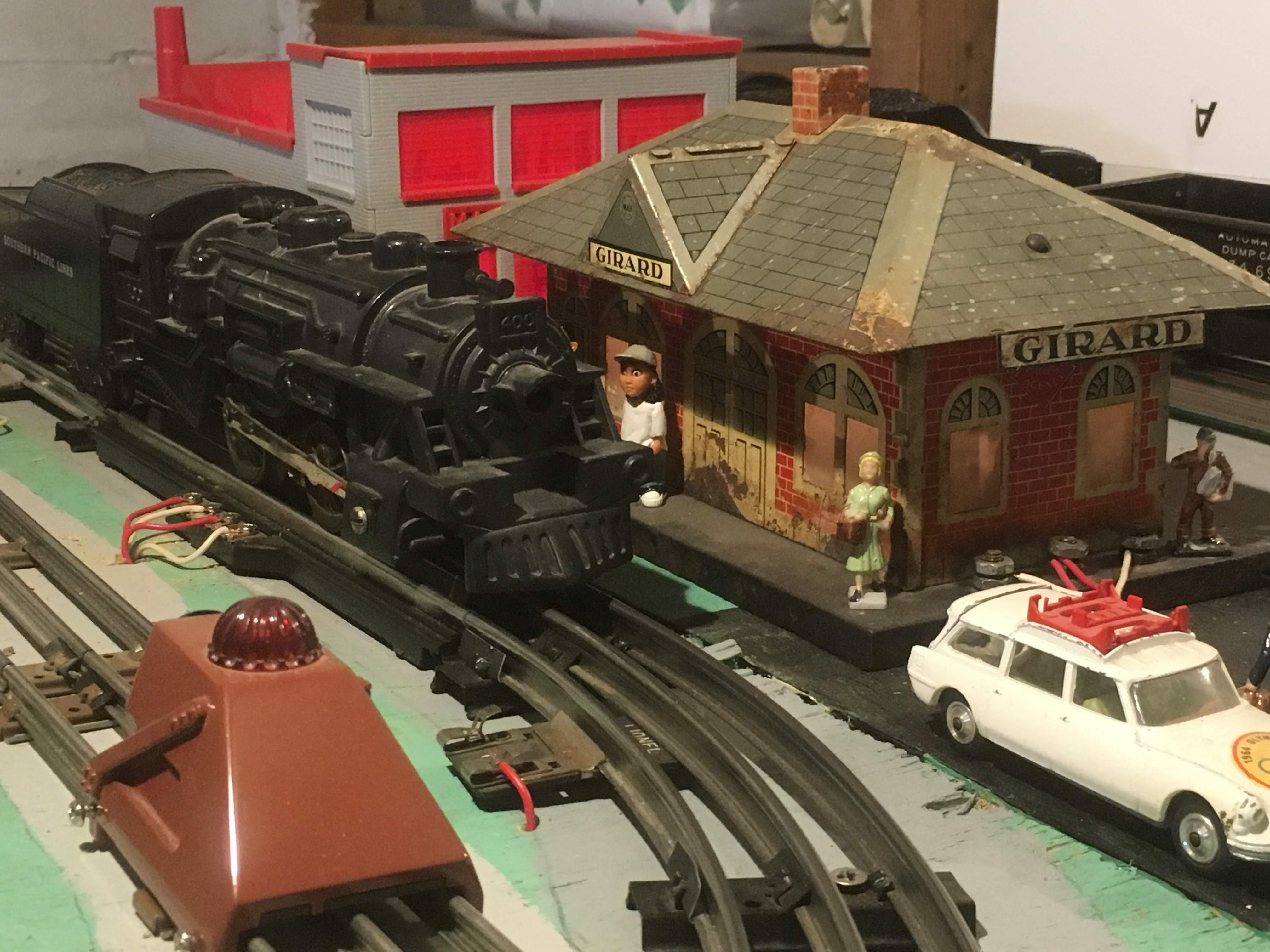 So join me on this ride. I'd love to hear about what you like about toy trains. Shoot me an email at:
steve [at] toytrainsfortherestofus [dot] com
and tell me your story. If you say that I can publish it on this site, I will do so.
Check back from time to time to see what's new. I'll put links at the bottom of this page to new content as I add it.